Branding is everything when you are a dropshipping business. Because you are purchasing goods from wholesalers and selling them back to the public, consumers are automatically not getting the lowest price. What they are getting is assurance that your brand is reliable and will take care of them. The nature of your business means that you are heavily reliant on marketing, and social media is one of the best places to do it. Here are a few things you can do to execute the best social media campaign you can and stand out amongst the vast ecommerce landscape.
Focus on relevant platforms
One thing you do not want to do when running a social media campaign? Waste your effort. You do not want to spend time, money, and labor optimizing a wealth of social media accounts, only for two or three of them to gain any traction—especially when focusing on those two or three could have resulted in so much more engagement.
Pick the social platforms that are most appropriate and advantageous for you: maybe it's Twitter, where you can crack jokes and directly engage with other users who do not follow you. Perhaps you want to share images on Instagram. Facebook's Marketplace might be useful, along with Pinterest's business account options. Whichever you decide to go with, it is essential to know your audience and where they hang out online.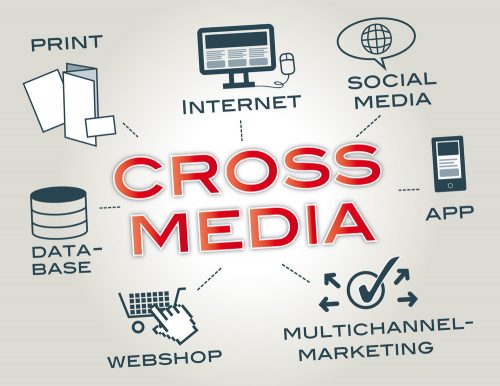 Share exciting content
Content is everything. You might share images, videos, text; play a game with your followers; or re-post material they send to you, known as "user-generated content." Your goal is to post things that people cannot help but click or comment on. Again, it is crucial to know your audience well and share what they want to keep seeing. Don't overwhelm people, though—it's wiser to share a more digestible amount, so do not post on Facebook ten times each day.
Drive traffic to your website
One of your primary objectives is to drive traffic to your website. Not every post needs to do this (it's fine to have a few strictly for engagement and awareness purposes), but unless people are buying directly from your social accounts, you want to direct them to where the actual products are. Remember to include "calls to action" and offer special deals.
When it comes to your website itself, make sure it is elegant and easy to navigate. Hiring a developer is helpful if you are starting from scratch and have no web engineering experience, or you can rely on one of multiple Shopify dropshipping plans.
Use the right tools
Social media tools are abundant, so leverage the ones that make sense for you. It never hurts to gain in-depth insight into your audience's demographics, engagement patterns, and behavior when they visit your accounts and website. Some tools also allow you to schedule posts ahead of time and assist you with search engine optimization.
You do not want to overload yourself with tools, though. There is such a thing as too much social media automation. There were over 3,500 marketing technologies available in 2016, and there are even more in 2018. Avoid overwhelming your campaign and stick to tools that legitimately make you more productive and effective.
Pay special attention to customer service
Social media is an excellent opportunity to focus on customer service. Not everyone likes to pick up the phone or check their email all the time, so conversing with company representatives over messaging apps or a chatbox (or even a chatbot) is a simple and comfortable way to approach problem-solving. Make yourself available to talk with people through online "office hours" when you are ready to address customer's problems and answer their questions.
Customer service is also an effective way of building a community. When consumers unfamiliar with your brand stumble across your channels and see that you regularly respond to comments and engage with your audience, they are more likely to click the "follow" button. No one likes a faceless business, so interacting with people on social media is a sign that you are, indeed, a person working on the other end.
Don't forget mobile
Statista reports that 95 percent of Facebook users log on with their smartphones, not their desktops. A growing number of people are using their handheld devices to shop online, too, so it is imperative that you optimize your website and social channels for mobile. Some platforms, like Instagram and Snapchat, are meant for mobile devices, but it's practical to double check that all of your channels take mobile user experience and SEO into account.
Dropshipping businesses are dependent on branding and customer service, so social media is an advantageous tool for communicating with customers. How will you approach future social media campaigns?